NEW 2017
Excalibur Micro KRYPTEK RAID 335
with TACT-ZONE SCOPE and SUPPRESSED Package
AVAILABLE FOR A LIMITED TIME ONLY. Proof Positive that great things do come in small packages, at 335 FPS this ultra-compact powerhouse churns out all the speed and energy you could need, but with our new Gen 2 CRT limbs that are only 25 inches wide and a 10 inch power stroke it's by far the most compact recurve hunting crossbow in the field! It's amazingly quiet, smooth to shoot, deadly accurate, and like all Excalibur crossbow's it's built to weather the very toughest hunting conditions for decades of flawless service. The Micro Raid 335 features our stylish but oh-so-comfortable MATRIX Cutout Stock including rubber grip inserts for unparalleled control and feel, and comes with an ambidextrous cheek piece and an oversized trigger guard for cold weather hunting. With the new Micro Raid 335 this is your chance to have the narrow width of a compound crossbow but with the world famous reliability and accuracy that only Excalibur recurve crossbows can deliver. CLICK HERE FOR MORE INFO.

NEW 2017
Excalibur Matrix GRZ2 305
with FIXED POWER SCOPE Package
GRZ 2 crossbow combines Excalibur's legendary design and technology, producing the most rugged and reliable crossbow in it's class. The compact, light weight GRZ 2 is designed for all game in any hunting condition. The GRZ 2 features the feather-lite skeletionized stock with finger guards, synthetic mainframe, and the proven Matrix Power-Load limbs that boast speeds up to 305 fps. CLICK HERE FOR MORE INFO
NEW 2017
Excalibur MATRIX Bulldog 380
SPEED AND POWER MEET BALANCE AND COMFORT
Built off of the proven Matrix 380 platform, the Bulldog 380 is the perfect combination of speed, power, and comfort. Producing arrow speeds up to 380 FPS, the Bulldog 380 is equipped to handle any of the largest game on the planet. The Bulldog features the new Bullpup Ready Rest stock that incorporates a better balanced platform for extreme maneuverability, It comes outfitted with Powerload limbs, Quad-Loc riser, Guardian Anti-Dry Fire System, X-hanger multi-positional five arrow quiver, oversized finger guards and R.E.D.S. suppressors. The Matrix Bulldog 380 comes decorated in the all-new forest drab finish and Realtree Xtra camo stock. CLICK HERE FOR MORE INFO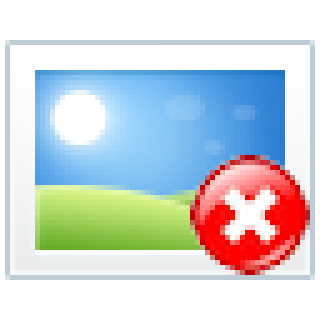 NEW 2017
Excalibur Micro SUPPRESSOR 355
Holy Shhh...Simply Quiet!
Introducing a crossbow revolution in size and sound. The Excalibur Micro Suppressor is not only deadly quiet; it's the most compact Micro Excalibur ever designed. It's built on the popular Micro 355 platform, and features the all new Sound Deadening System, which includes an over-moulded rubberized stirrup and hold down spring, Ex-Shox, String Stars, and R.A.V.S. (Recoil Anti-Vibration System) silencers for deadly suppressed performance. The five-component package works in sync to dramatically reduce vibration and noise when the crossbow is fired, resulting in a much smoother shooting experience. The Micro Suppressor has the comfortable and lightweight Bullpup Ready Rest stock, with rubber grip inserts, reducing the length of the crossbow by 2.5". The Micro Suppressor's compact size and silenced shot make it the most revolutionary crossbow on the market today. CLICK HERE FOR MORE INFO